Secret Gardens at Nave Gallery
5/7/2018
One of my new Suspended Drawings is part of the Secret Gardens exhibition at Nave Gallery in Somerville, MA. This installation has an interactive element that invites visitors to make their own rubbing/drawings and add to the netting form. The exhibition runs from May 4 - June 17. Click on the image to check out the Nave Gallery website for more info.
---
Assets for Artists Matched Savings Grant
3/18/2018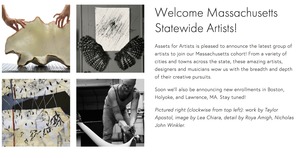 I'm very excited to share that I was selected to participate in A4A's 2018 Matched Savings Grant Program! Click on the image to visit the A4A website and read about the 8 artists selected for the Massachusetts cycle.
---
Representing Feminisim(s)
2/12/2018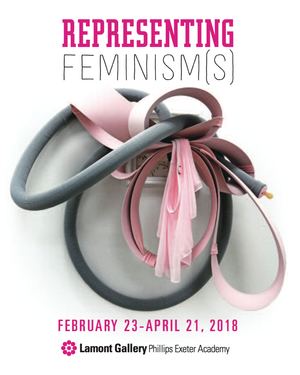 Two of my marble sculptures will be part of the Representing Feminism(s) exhibition at Lamont Gallery in Exeter, NH. The reception is on Friday, February 23, 5:30-7:30pm and the gallery talk is on Saturday, February 24 at 10am. For more info click on the image to visit the Lamont Gallery website.
---
How Do I Look? at Atlantic Wharf Gallery
1/25/2018
I'm excited to have three marble sculptures included in the How Do I Look? exhibition at Atlantic Wharf Gallery in Boston. The exhibition runs from January 20th-April 21st, 2018. Opening Reception is February 21st from 6-8pm. Click on the image to visit the Atlantic Wharf website for additional details.
---
Rock Solid XVII
9/14/2017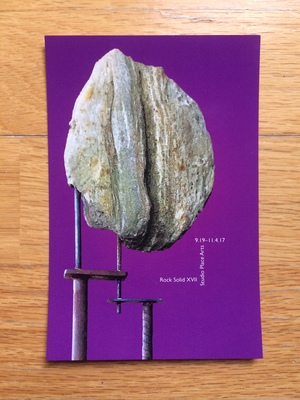 I'll be showing two sculptures in the Rock Solid XVII exhibition at Studio Place Arts in Barre, VT. The Opening Reception is Friday, September 22nd from 5:30 - 7:30pm and the exhibition runs from September 19th - November 4th, 2017. Click on the image to check out the Studio Place Arts website.